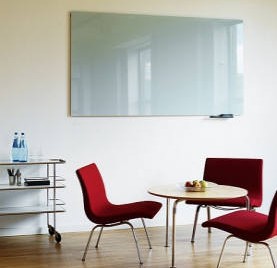 Posted in: Products
-
Jun 19, 2010
Comments Off

on White Boards
We offer three types of Whiteboards.
First type is magnetic glass Whiteboard, made using anvanced technologies and materials such as quartz and hardened glass so that the product last. Glass Whiteboards come in many colours and sizes.
Second type is Egan Versaboard Whiteboard Trimed in aluminum L angle with 1/8 revile all around  and aluminum tray.Also it can be applied directly on to painted wall.
Therd type is magnetic dry erase Whiteboard Porcelane finish whit aluminum trim and tray. It comes in standard and custom sizes up to 4'x12′